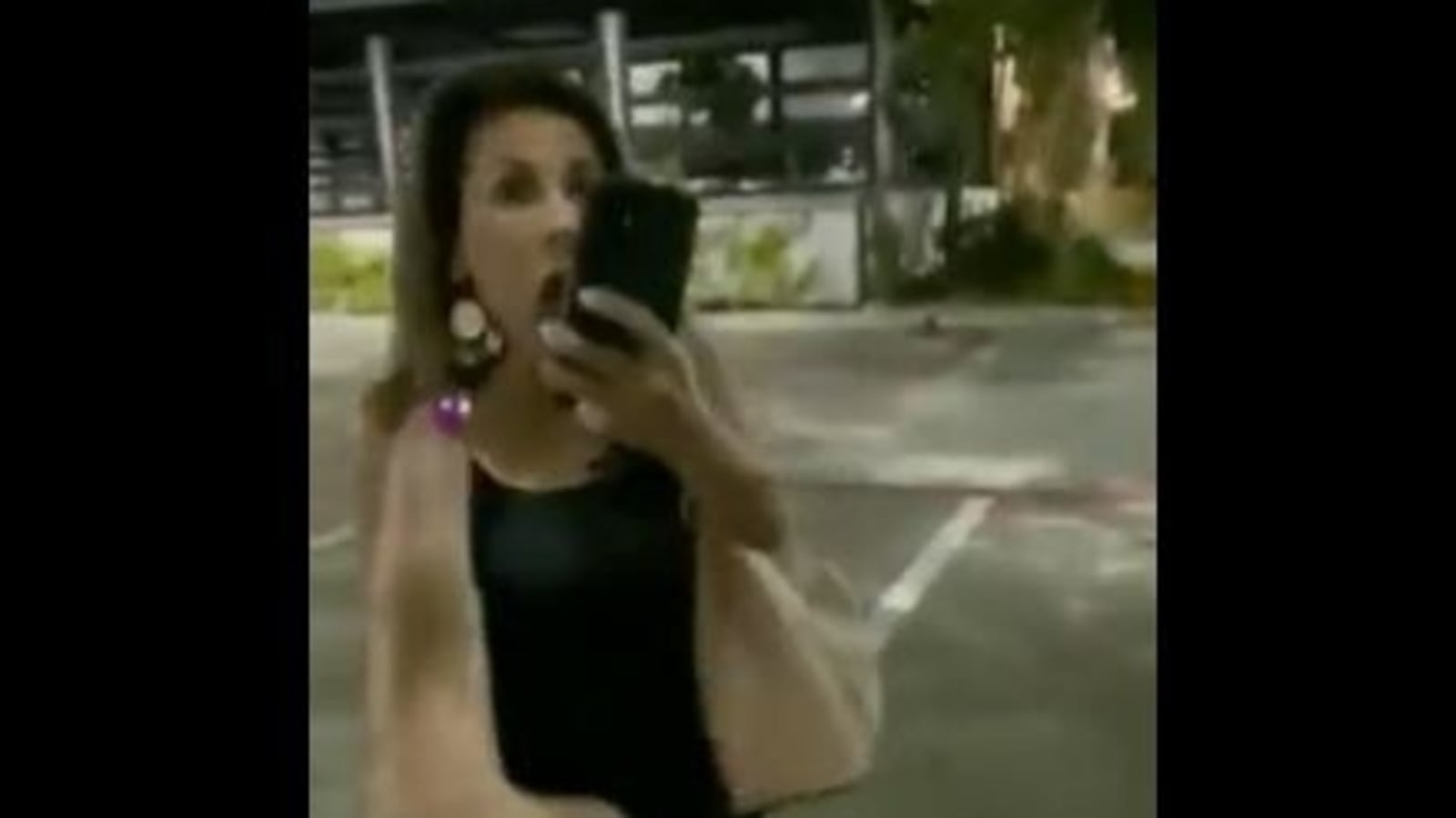 A group of Indian-American women were assaulted by a Mexican woman in Dallas whose video went viral on social media, sparking strong reactions to the racial attack targeting Indians. The incident happened Wednesday night in a parking lot in Dallas, Texas. The woman, identified as Esmeralda Upton of Plano, was arrested on charges of "assault causing bodily harm and a terrorist uttering charge", according to a report, adding that she is being held on $10,000 bond.
In the viral video, the group of Indian-American women can be heard asking the attacker why she came to speak to the group. "I hate you fucking Indians, that's why. Oh those fucking Indians! They come to America because they want a better life. You obviously don't have a good life in India." the woman said as she also began recording the incident on her mobile phone.
The group of Indian-Americans hit back at her and asked her why she was making a racial attack to which the woman said, "You are here from India and you want everything to be free."
"I am Mexican-American. I was born here. Were you born here? said the woman.
"Because of the way you talk," she said when asked why she hated Indians.
"But it was you who came to talk to me. I'm with my friends," said one of the Indian-American women.
"Wherever I f****** go, you Indians are f****** everywhere," the striker said.
"If life is so good in India, then why the hell are you all here?" asked the woman. "Turn the f****** camera on and I'm happy to talk. Turn it off," the woman said, then assaulted the Indian-American woman in the group in an attempt to snatch the cellphone from her.
What happened after the assault?
According to local reports, the attack took place in the public parking lot of a restaurant. As the altercation continued, one of the women in the Indian-American group called 911. Police say officials were called to the parking lot of a restaurant on the 3700 block of Dallas Parkway around 8:15 p.m.
"Lived in DFW for 29 years"
Rani Banerjee, one of the women assaulted, took to Facebook and wrote that she has been in Dallas for 29 years but has never felt so "humiliated, threatened and scared for my life".
"Dinner with friends ended in a scary experience. As we were leaving Sixty Vines, Plano and heading to our cars, an angry, drunk woman came at us with hateful racial slurs and scolded us. even physically attacked. We called 911 and luckily the cops arrived within minutes," Rani posted on Facebook.
"A lot of people ask what triggered this behavior"
Bidisha Rudra, another woman in the group, wrote on Facebook that many people asked her what triggered the behavior. "Reply with 'nothing'. We were talking amongst ourselves when she walked by and made a racially insinuating comment. And kept coming back to add further insults, as seen in the video. This unprovoked attack terrifies us even more ", she wrote.