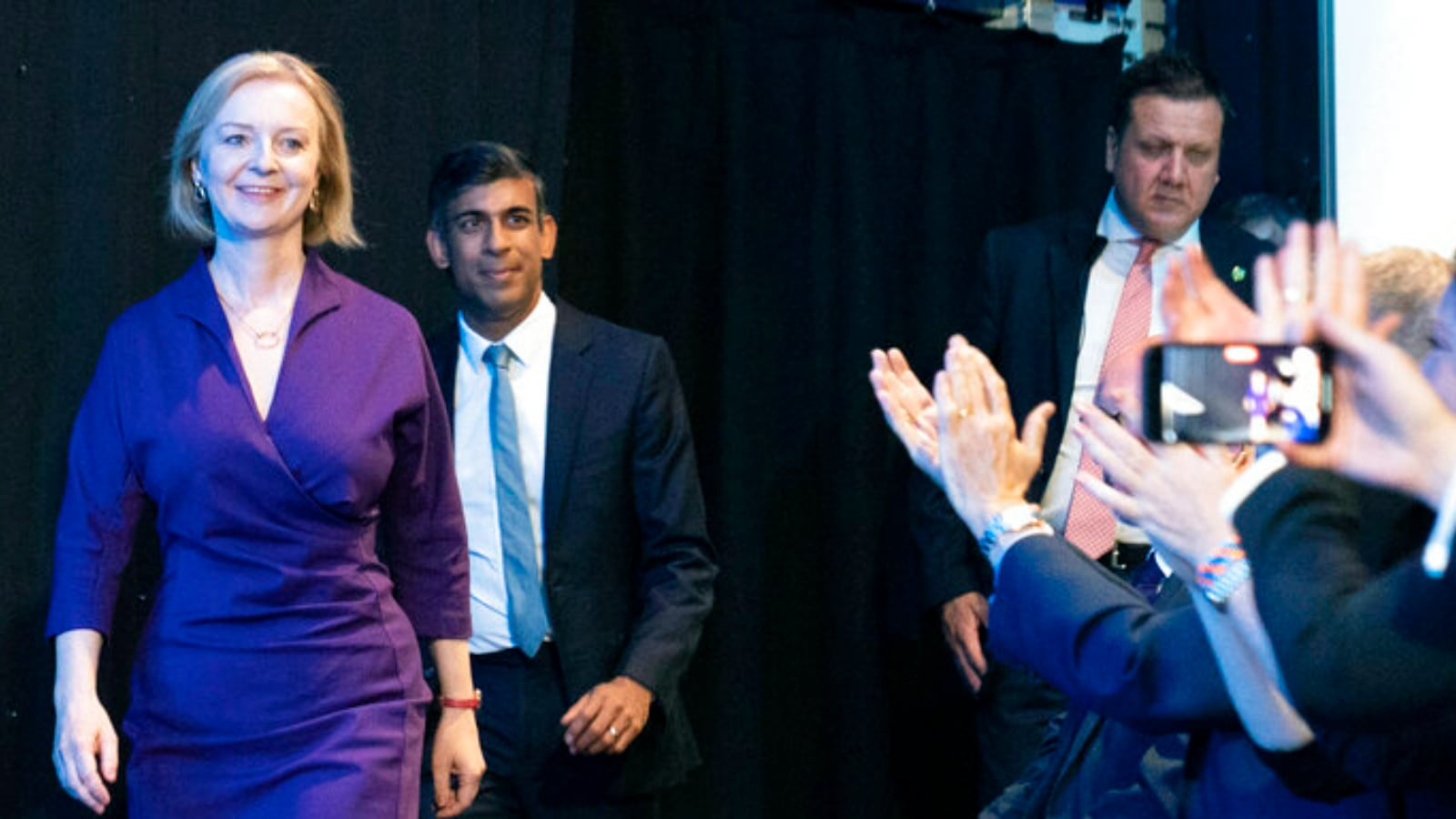 It turned out to be an odd contest, between the clearly average Liz Truss and the far more impressive Rishi Sunak. As expected and predicted, the second best of the two contestants won.
Did he lose by those 20,000 or so votes because he looked Indian? A tempting, if hopelessly speculative, question. But it's encouraging that Rishi didn't lose as much as some polls had suggested. Truss won 57% of the vote. This tells us at the very least that a large portion of the voters were clearly not racist. Many would have voted for Truss because they thought she was the best candidate.
Rishi had looked even more promising at the start of the campaign, and early on he was leading in the polls. He seems to have lost his way during the six-week campaign. He picked up voters towards the end, but it came too late.
Rishi would undoubtedly have been better for Britain, which desperately needed both experienced and imaginative leadership at a time when it faced massive energy costs and a rapidly shrinking economy. It will now be up to Liz Truss to lead the country as Prime Minister. She looks like an unconvincing captain.
Personal goals
Rishi slipped after his election campaign produced a series of personal goals. As the hustings progressed, Rishi Sunak clearly wasn't doing his homework. Looking perhaps too closely at his fall in the opinion polls, he has taken to offering the same clichés rather than addressing the issues. It was the projection of a man who had thought he had lost before.
Consider the first step in his election campaign, the shrewd video about himself he tweeted the day after Boris Johnson quit. This video had obviously been prepared much earlier, and his "Ready4Rishi" website recorded even earlier. He had prepared long before he forced Boris Johnson to resign to try out his boss' job. It may have been a fair policy, but he seemed to go about it in a way that turned out to be spectacularly misplaced.
In the first round, his campaign was to target only 350 party MPs, all of whom he had met. He needed to talk to them; they weren't going to be persuaded to vote for him through a clever video presentation of himself. The campaign was too slick, guaranteed to hijack more of his colleagues than he could earn. He led that vote among MPs, but never quite got halfway there.
The situation worsened in the second round of the campaign among party members. The PR team he had rehired relied on the online method. Messages were sent day after day, multiple times a day, asking members to do things like speak to two other party members on his behalf. This is simply not the style of Conservative Party voters. The elderly voter living in the countryside was never going to be persuaded in this way; on the contrary, it would reinforce an existing prejudice that Rishi Sunak's world was a world far removed from theirs or the one they wanted.
Liz Truss never had much to say, but she sounded more like one of the typical conservative voters. She steadily took advantage throughout the process simply by not doing the supposedly smart things Rishi Sunak's PR squad did for him.
Boris Johnson
Truss was lucky to have Boris Johnson by his side. Boris Johnson has been hovering over this entire campaign. Not because he remained a lame Prime Minister, but because of his immense popularity within the Conservative Party. He remained far more popular than either contestant: it could never have been a three-way contest, the other two would have been eliminated before the start.
But he mattered to those two because Liz Truss stuck with Boris Johnson, Rishi Sunak is the one who brought him down. Tory members were then never going to reward Rishi Sunak with Boris Johnson's position as a reward. Truss played on that and Rishi was defensive throughout. Rishi tried to catch up with Boris, but it was too late, it was never going to work. Boris Johnson did not take Rishi's calls or respond to his messages, as Rishi said. Boris Johnson has found his own way to fight back. Boris Johnson has done more than his part to ensure that if it wasn't him, it wouldn't be Rishi either.
Wealth
Rishi's well-deserved image of great wealth did not help. His story was never a success story like the one he offered. Her parents arrived rich from Kenya, her father was a GP, her mother owned a pharmacy, she didn't just work in one. This already meant a family income ten times or more than the average income in Britain.
To top it off, he married the daughter of Narayan Murthy, whose shares in Infosys are worth a billion dollars. He thanked Akshata Murthy for taking off her high heels to marry a backpacker. Rishi was never the backpacker type, and his wife saved on paying taxes, quite legally, taking advantage of her status as an Indian citizen. Britons believe the world owes them continued wealth, they don't like foreigners making or saving millions from the British economy.
It was a difficult journey from the start, his personal ways made it even more difficult.
Read it Recent news and recent news here