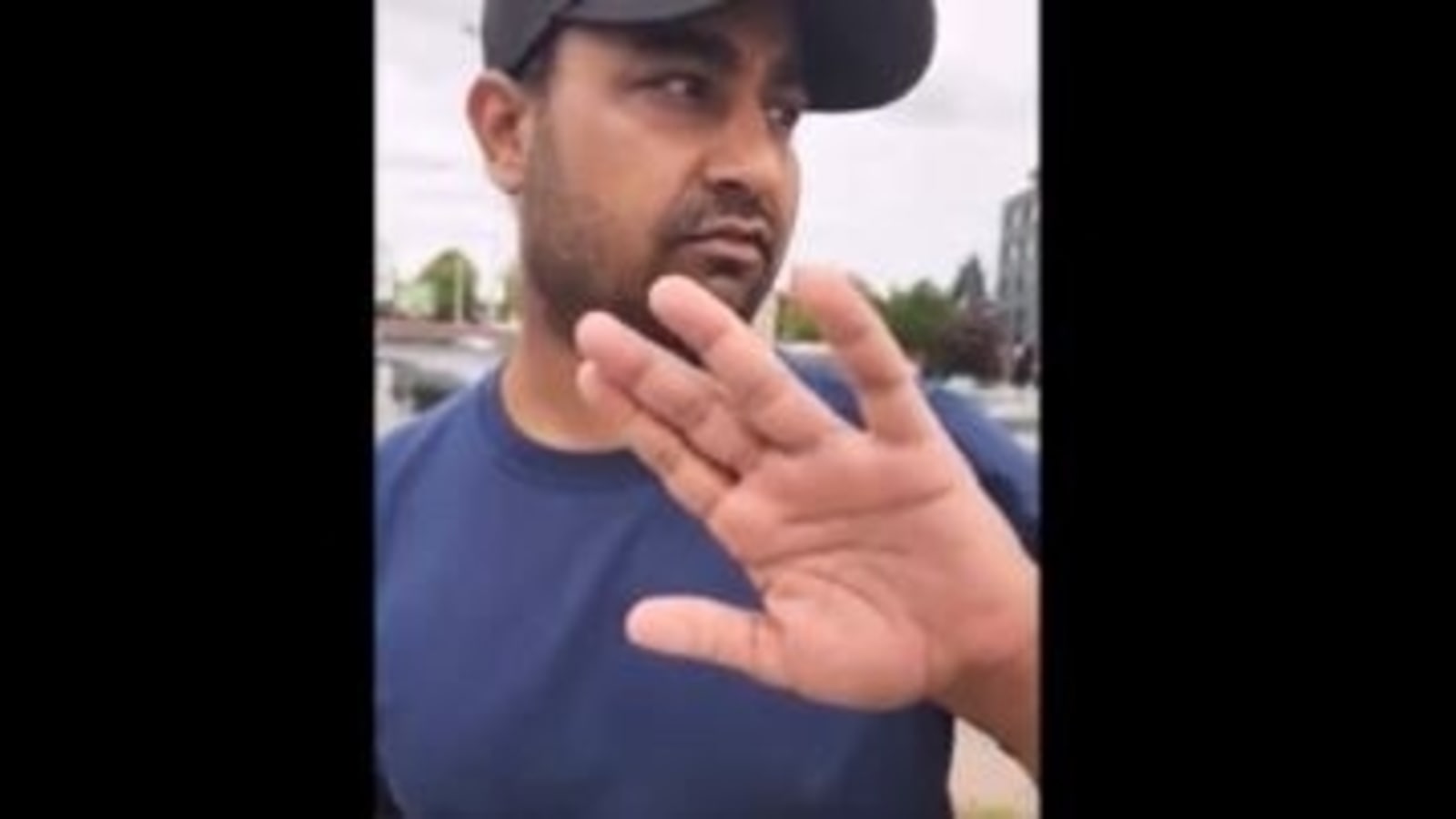 A new video of an Indian being racially abused, allegedly by an American in Poland, has surfaced on social media. The Indian whose identity has not yet been established was called a parasite, a "genocidaire" in the video and was invited to visit India. "Stop filming me," the man continued in the video, but the attacker said he had the right to film it because it was his country. The incident came to light after a Hindu was abused in California by an American Indian Sikh, and a group of four women were heckled in Texas – in similar attacks, wondering why Indians are everywhere. Read also | "Dirty Hindu", "disgusting dog": an American Indian abused by a Sikh in California
The date of the latest attack has not yet been confirmed or what led to the conversation between the two people, as no complaints have been filed. Read also | "You…Indians are…": Texas woman arrested for assaulting American Indians. viral video
Social media users identified the location as Warshaw's Atrium Reduta mall, and the attacker as Jon Minadeo II, allegedly the founder of Goyim TV — "A white nationalist and deeply anti-Semitic channel," wrote a user on Twitter. Read also | "Never have I felt so…": an Indian man behind the camera shares his encounter with a Texas woman
"You are genocide of our race"
"Why are you in Poland? the video showed the alleged attacker arresting the man suspected of being an Indian. "Why are you filming me?" the man said. "Because I come from America…and in America there are too many of you. So why are you in Poland?" said the attacker.
Passers-by were also filmed as the attacker followed the Indian with his camera.
"Do you think you can just invade Poland? You have your own country. How come you don't go back to your country?" The Indian escaped him and continued walking.
"Europeans want to know why you come to the white man's land to take off from our hard work. Why don't you build your own country? Why are you a parasite? You are genociding our race. You are an invader. Come on us, invader. We don't want you in Europe. Poland only for Poles. You're not Poles,"
More than a third of Pakistan under water, the overflowing Indus creates a long lake

More than a third of Pakistan is now under water due to what the UN chief called "the monsoon on steroids". Satellite images shared by the European Space Agency show the scale of the flooding which has claimed more than 1,100 lives and affected more than 33 million people in Pakistan. Pakistan is facing a double food and health crisis due to unprecedented floods.

US Approves Potential $1.1 Billion Arms Sale to Taiwan, Pentagon Says

The US State Department has approved a potential $1.1 billion sale of military equipment to Taiwan, including 60 anti-ship missiles and 100 air-to-air missiles, the Pentagon announced on Friday. The package was announced following China's aggressive military exercises around Taiwan following a visit to the island last month by Speaker of the US House of Representatives Nancy Pelosi, the top US official in been to Taipei for years.

Donald Trump's search inventory reveals new details about FBI seizure

Along with highly classified government documents, FBI agents who searched former President Donald Trump's estate in Florida found dozens of empty folders marked classified but with nothing inside and no explanation of what might have been. found there, according to a more detailed inventory of the seized material made public on Friday. Officers also found more than 10,000 other government documents held by Trump without marked classification.

Explosion at Canadian refinery in Newfoundland, at least six injured

An explosion at a refinery in Newfoundland, Canada, on Friday left at least six people injured, one of them in serious condition, federal police said. Read: The park will be named after Gita in Canada According to public broadcaster CBC, the former North Atlantic refinery has been renamed Braya Renewable Fuels after US private equity firm Cresta Fund Management bought a majority stake in it 'last year.

Sri Lanka's ousted president Gotabaya Rajapaksa returns home after fleeing

Sri Lanka's former president Gotabaya Rajapaksa, who fled the country in July after tens of thousands of protesters stormed his home and office in a show of anger over the country's economic crisis, is returned to the country after seven weeks. Rajapaksa flew to Bandaranaike International Airport in Colombo around midnight on Friday from Bangkok via Singapore. He flew to Thailand two weeks later. Rajapaksa has no outstanding trial or arrest warrant against him.