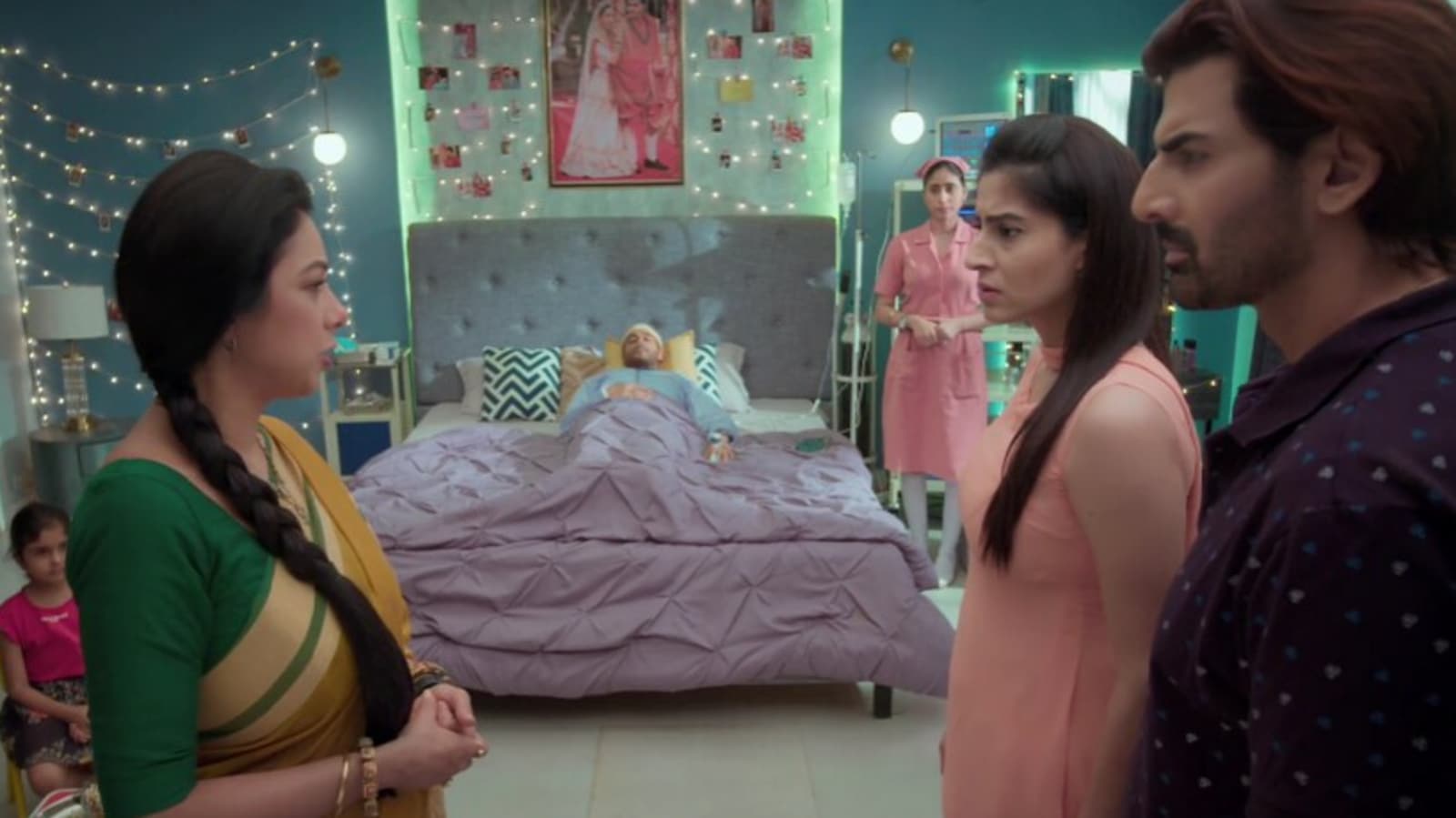 In the latest episode, Anupamaa prepares for Anuj's birthday and Janmashtami celebrations to take place the next day. In the midst of this, Barkha and Ankush try to cause even more trouble for Anupamaa by doing something outrageous that no one ever expected. Vanraj is in an emotional mess as a result of the accident with Anuj. Read this article to learn more. (Also read: Flashback to Anupamaa: Barkha and Ankush attempt to assert their authority over Anupamaa)
Anupamaa is interrupted by Barkha and Ankush while he is tending to Anuj
Anupamaa takes care of Anuj while discussing with Little Anu why God comes to earth. Anupamaa also explains the meaning of the Jahnmashtami celebrations to little Anu. Indirectly, she spoke about how the evil deeds of Barkha and Ankush were committed to take advantage of Anuj's absence.
At the same time, Barkha enters the room with Ankush to fix the security camera. Anupamaa does not protest, leaving Barkha shocked. Anupamaa then makes fun of the two and makes the nurse Shilpa laugh. Barkha rebukes Shilpa and yells at her to leave the room.
Anupamaa supports Shilpa and castigates Barkha for creating a scene before Anuj. Barkha feels offended and plans to do something big to harm Anupamaa. Continue reading HT Highlights to find out what Barkha is planning to make Anupamaa's life even more troubled.
Barkha plans to add a new clause to the company's documents
Vanraj discusses with Hasmukh the possibility of meeting with Anuj for the celebrations. Toshu tries to stop him, arguing that Barkha will frame him for trying to assassinate Anuj. Toshu asks the family that the family should not interact with the Kapadia until they receive a call from Anupamaa. Vanraj is still distraught and troubled by hallucinations of little Anu, who blames him for his father's condition. Vanraj breaks down and defends himself as the rest of the family come to comfort him. Who knows what Vanraj has done but one thing is for sure, as long as Anuj doesn't stand up and the truth doesn't come out, Vanraj will always face accusations.
Back at the Kapadia house, Anupamaa prepares for the celebrations with Anu and GK. Meanwhile, Barkha and Ankush speak with the attorney and plan to meet with him to complete the procedural requirements for taking control of the company. The next day, Anupamaa and Vanraj pray for a peaceful event while Barkha plans to break the shocking news to Anupamaa.
Read the upcoming written update to find out what Barkha is doing to destroy Anupamaa's life. Vanraj is arrested while Anupamaa warns Barkha not to cross all lines. Stay tuned to learn more.
close story
trending topics to follow