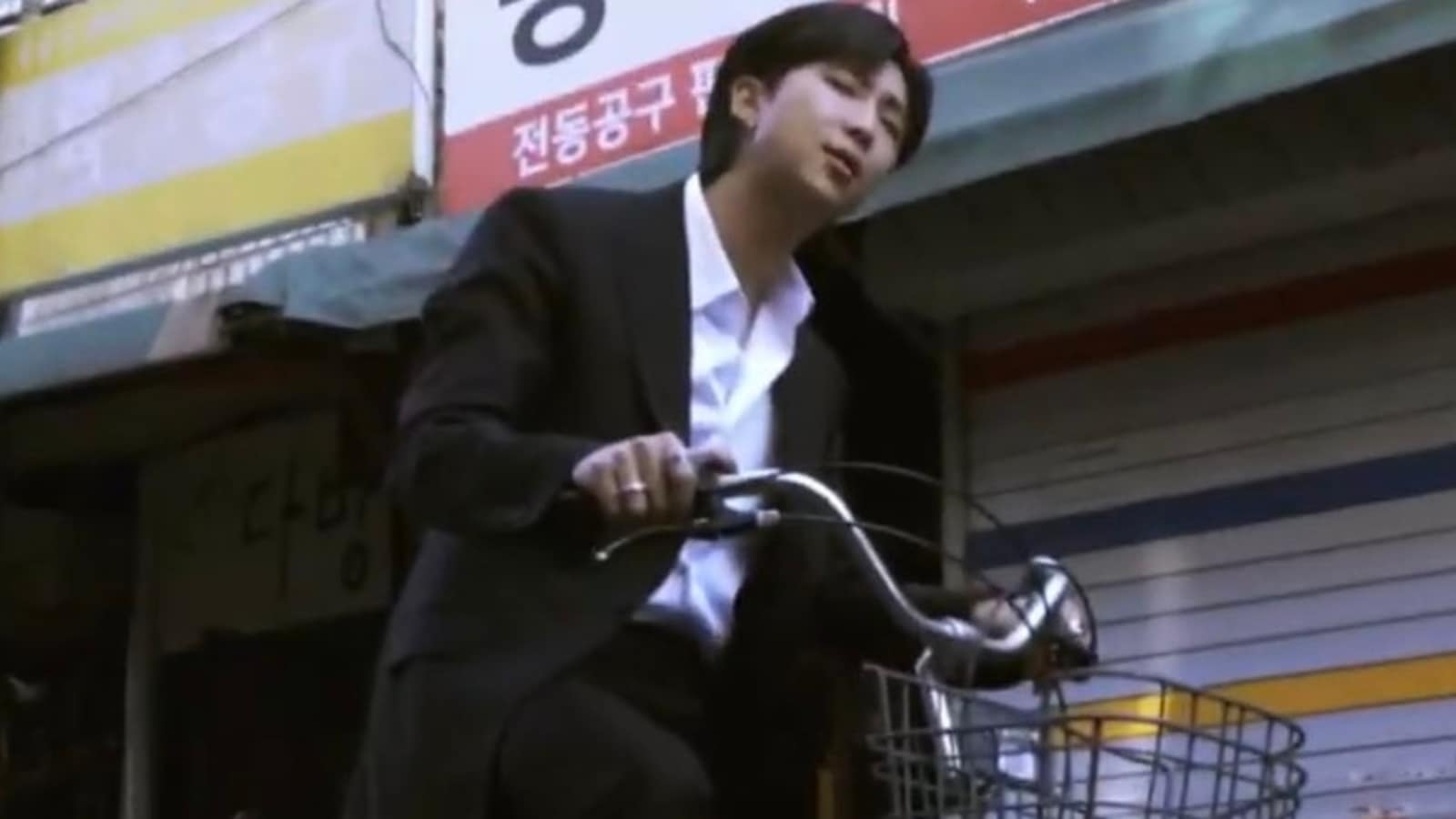 BTS leader RM teamed up with award-winning Korean music collective Balming Toger for their single SEXY NUKIM. The music video is finally out now and it's all fascinating. In addition to RM's usual rapping skills, the music video explores a different side of RM's powerful vocals. Also read: South Korea Conducts Public Poll On BTS Military Service?
SEXY NUKIM, close to indie films, offers a storyline with funky cinematography and editing. Directed by Japanese director Pannacky, the video brings together rapper Omega Sapien, songwriter Mudd the Student and rookie producer-rapper bj wnjn.
With SEXY NUKIM. RM is the first outside artist to collaborate with Balming Tiger with his vocal feature. The song aims to highlight the feelings of tired and exhausted young minds. The word "sexy" acts as a metaphor for "nukim", the Korean word for feelings. Discussing the chaos in life early on, RM looks dapper in a suit and raps on the song, "I can listen your heartbeat/I just find it funny/Your money we keep it one and the only/You should knew that you owe me something."
Shortly after the music was released, fans took to Twitter and shared their reactions. One user wrote "The Coolest," referring to RM's matching look from the video. Another said: "I don't even scream because I'm so shocked. INSANE . Namjoon is damn sexy Nukim, he IS the sexy Nukim."
BTS consists of RM, Jin, Suga, J-Hope, Jimin, V and Jungkook. RM and other members currently focused on solo careers as they go on hiatus. A few days ago, RM was accused of plagiarism after sharing his photo slide. According to some people on Twitter, they were reminiscent of EXO member DO's solo mini-album Empathy Mood Sampler Ver.2. After many pointed out similarities between DO and RM's images, BTS fans urged ARMY HYBE and Bighit to investigate, but none of them responded to allegations online.
trending topics to follow