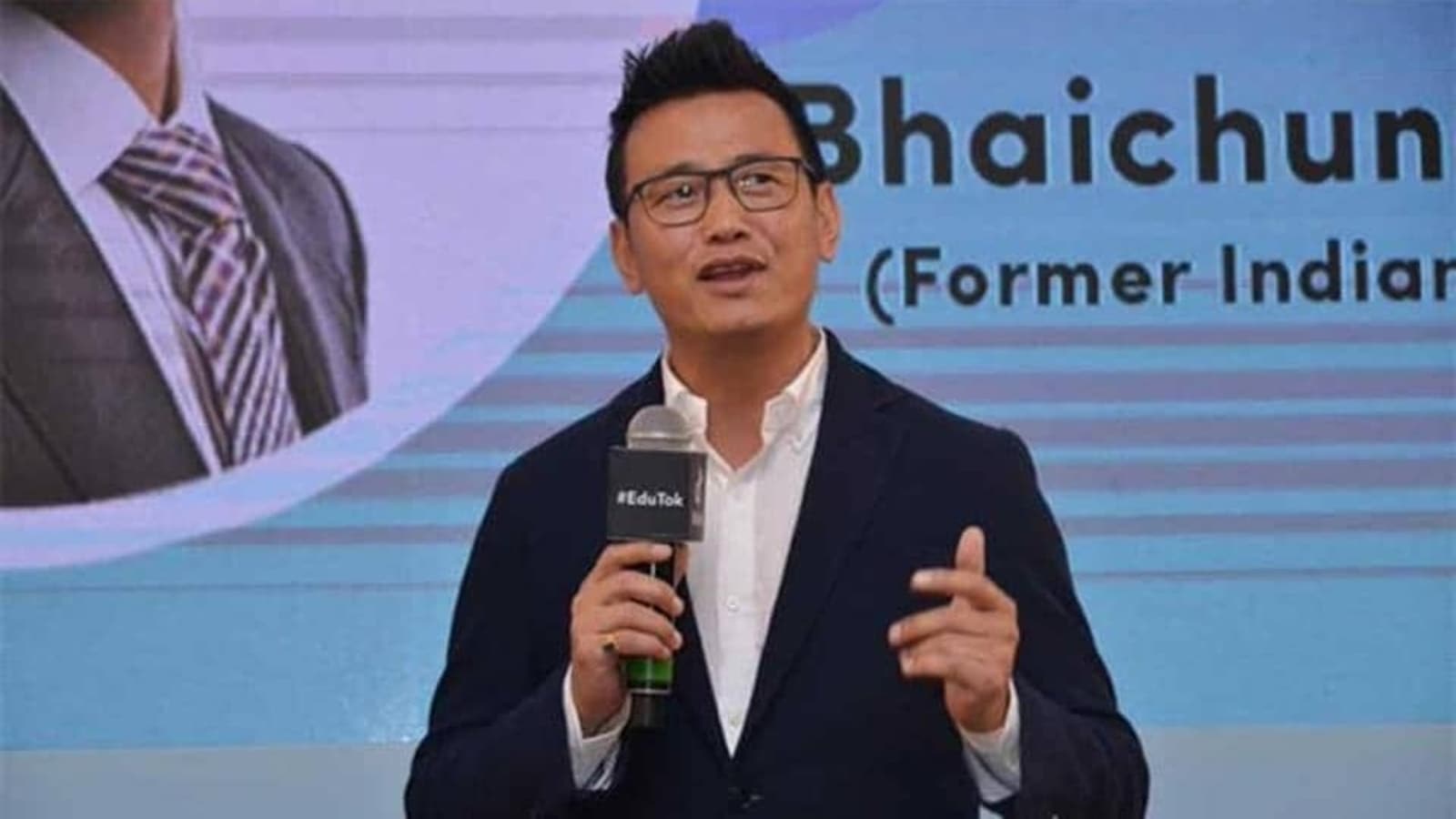 Bhaichung Bhutia isn't used to being the underdog in Indian football. But the former India captain and the first with more than 100 internationals could be in the battle for the position of president of the Indian Football Federation (AIFF).
Bhutia lodged his nomination on Thursday, as did former goalkeeper Kalyan Chaubey who, if the turnout at a meeting he attended in New Delhi on Wednesday is any indication, has the backing of most associations of state. Representatives from around 28 of the 34 AIFF affiliates eligible to vote have endorsed the former Mohun Bagan, East Bengal and Salgaocar goalkeeper as their choice, according to a state association president who attended in the meeting. The official requested anonymity given the sensitive nature of the matter.
Of the 36 AIFF affiliates, Ladakh is a provisional member and cannot vote. With elections looming, Jammu and Kashmir cannot vote either.
If Bhutia is confused by all this, he does not show it. "I have applied for the position of President of AIFF as I believe I am the right person for the job," Bhutia said as quoted by PTI.
Chaubey and Bhutia were teammates in East Bengal from 1997 to 1999. Both are 45 years old.
Applications opened on Thursday and candidates have until August 30 to withdraw. Elections are scheduled for September 2.
Bhutia's nomination was proposed by the Andhra Football Association (AFA) and seconded by the Rajasthan Football Association, according to PTI. For Chaubey, Gujarat State Football Association was the nominator and supported by Arunachal Pradesh Football Association. Closing of applications at 1 p.m. on Saturday.
There will be 14 members on the executive committee in addition to the president, the treasurer and the vice-president. Thursday, 13 applications were submitted. "We had 14 loans but the representative of Rajasthan withdrew after his state supported Bhutia," the state president said as quoted above.
Even if he loses, Bhutia can be part of the AIFF executive committee which will co-opt six prominent players including two women. Bhutia tops the list of former internationals having played 107 matches.
Appointments, Day 1:
President: Bhaichung Bhutia; Kalyan Chaubey.
Vice-president: NA Harris.
Treasurer: Kipa Ajay; Gopalkrishna Kosaraju.
Executive Committee: general practitioner Palguna; Avijit Paul; Anilkumar P; Valanka Alemao; Maloji Chhatrapati; Menla Ethenpa; Mohan Lal; Arif Ali; K Sekhose, Lalnghinglova Hmar, Deepak Sharma, Vijay Bali, Syed Husain.