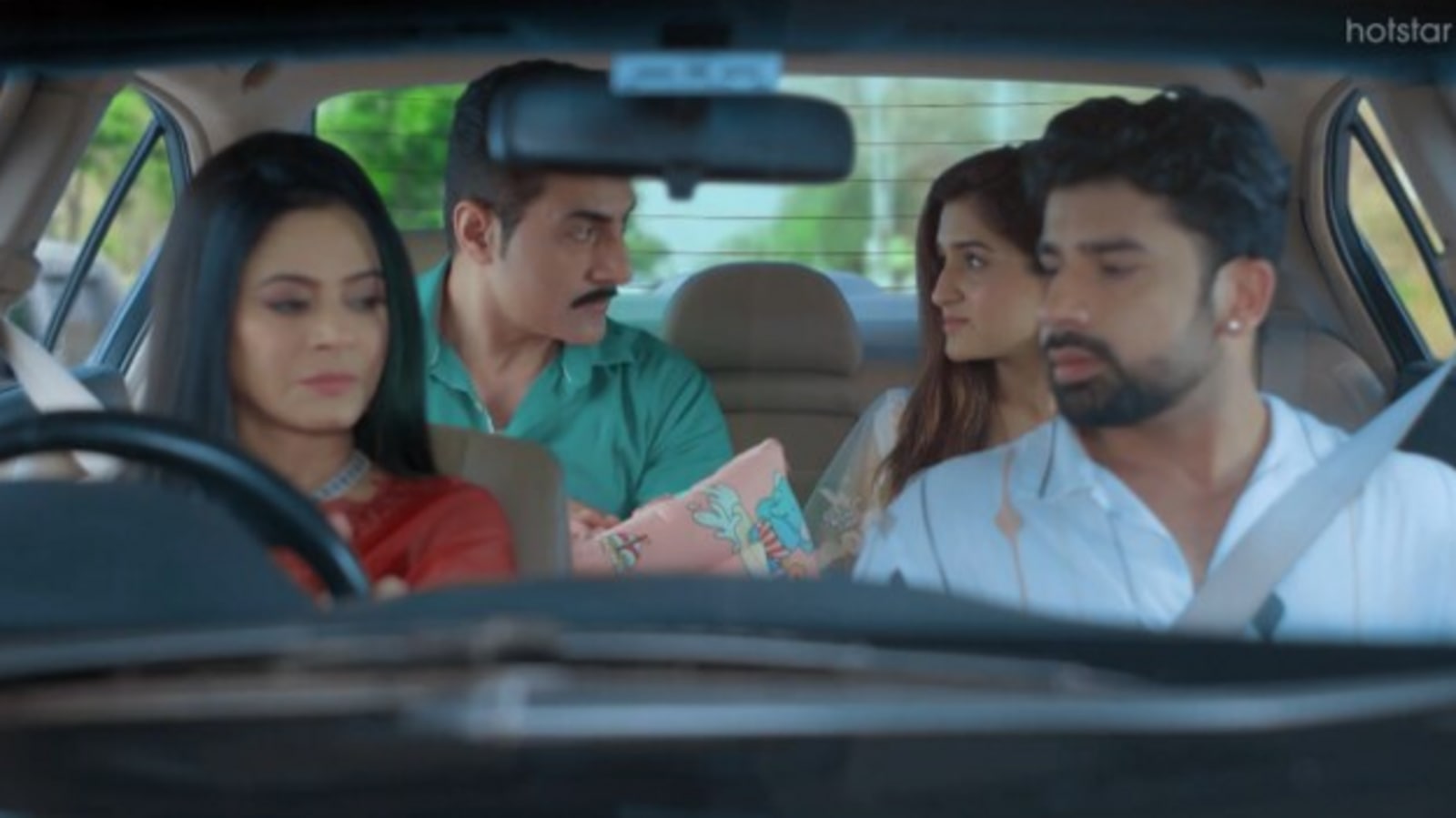 In the latest episode of Anupamaa, Anuj insists that Anupamaa visit Kinjal and the baby at the Shah's house to take care of them. He also suggests Anupamaa to take little Anu as she was also quite uneasy about meeting the little one. The Shahs finish decorating the house and everyone congratulates Samar and Pakhi on their work. Vanraj meets Rakhi, Paritosh, Kinjal and their baby in the hospital. He's ready to escort her home, but Rakhi seems excited and keeps everyone in the car busy. Keep reading this article to learn more. Also read: Recap Anupamaa: A seizure causes short-term memory loss in Anuj
Anuj persuades Anupamaa to go to the Shahs to take care of Kinjal
Anupamaa video calls Kinjal while the Kapadia are settled and having breakfast. Anuj wants to speak to Kinjal and regrets that he wasn't in the hospital during the birth of the baby. Kinjal also apologizes for not being able to meet her. Little Anu overhears the conversation and reveals that she wants to meet Kinjal and her baby. Anuj then suggests to Anupamaa that she and Little Anu go to the Shahs. Anupamaa is at odds with the overwhelming responsibilities she has to fulfil, particularly the doctor's recommendations to always be with Anuj. On the other hand, as a grandmother, she has the responsibility of taking care of Kinjal and the baby. Keep reading this article to find out how she gets along between the two.
Leela scolds Anupamaa for being late
Leela is waiting for Anupamaa at the Shah house to start a ritual and ward off evil spirits from the child, the mother and the house. Kavya asked Leela if she could help with the ritual, to which Leela replied that she couldn't do it like Anupamaa. She says that Anupamaa took on unnecessary responsibility by adopting Little Anu. When she arrives at the Shah's doorstep, she is immediately scourged by Leela, to which Little Anu replies that she was taking care of her ailing husband and therefore could not attend the meeting earlier. She adds that Leela shouldn't blame her mother. Anupamaa gets to work when Leela interrupts her and asks her to stop Little Anu from touching or holding the baby when she is taken home. Stunned by the request, Anupamaa assures Leela that Little Anu is very smart and conscious. Despite this, Leela flatly refuses, to which Anupamaa replies that Kinjal's daughter is her daughter as much as Little Anu, and she loves her equally; but she can't see the reverse in Leela. At that moment, Rakhi and the family emerge to the cheers of everyone in the house.
In the next episode, Anupamaa is seen beating Toshu in front of Vanraj and Rakhi for his misdeeds in Rajkot, Paritosh tries to defend himself but to no avail. Keep reading the upcoming HT Highlights for more information.
trending topics to follow