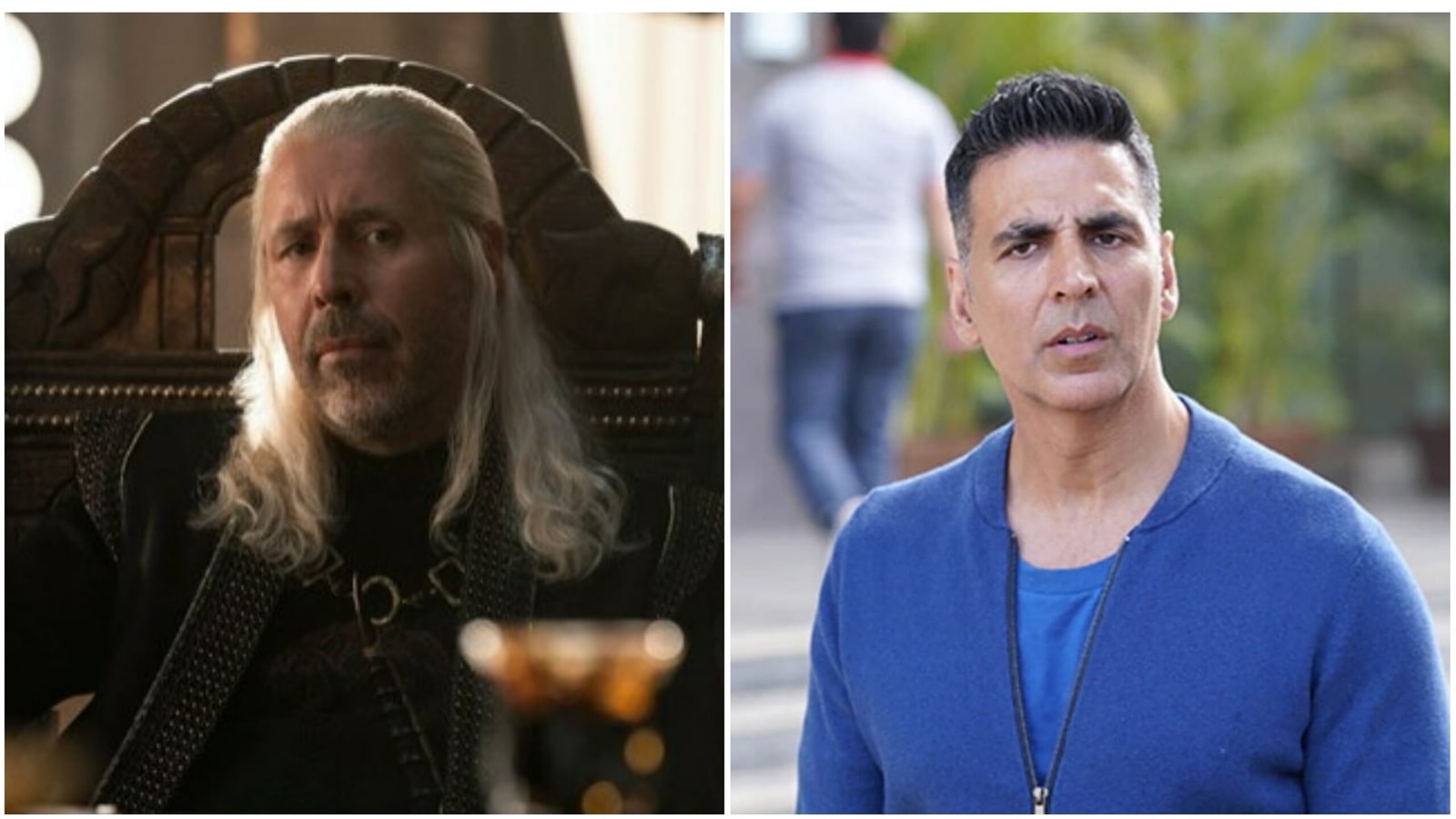 House of the Dragon, a Game of Thrones spinoff/prequel series, began streaming this Sunday. As expected, the pilot drew a large viewership and Indian fans of the franchise also streamed it on Disney+ Hotstar. The Desi fans also found an interesting connection with Bollywood in the episode. Also read| House of the Dragon star opens filming on this disturbing birth scene in Episode 1
Many viewers are convinced that King Viserys Targaryen, played by Paddy Considine, closely resembles Akshay Kumar. Several fans took to Twitter and other social media platforms to share stills of King Viserys from the show, comparing him to Akshay Kumar. Even the actor himself reacted to the comparisons.
Alongside a picture of Paddy as King Viserys, one Twitter user wrote: "Who is this Akshay Kumar seeing Viserys Targaryen in HotD ffs?" Another tweeted with more pictures: "Akshay Kumar in & as King Viserys Targaryen in #HouseoftheDragon. A third wrote, "I bet I wasn't the only one who thinks Viserys I looks like Akshay Kumar." A Twitter user shared two stills from the pilot episode and wrote, "I didn't know Akshay Kumar would do the role by Prince Viserys Targaryen in #HouseoftheDragon." Akshay himself also liked the post from his Twitter handle.
Set nearly 200 years before the events of Game of Thrones, House of the Dragon tells the story of a time when the Targaryen dynasty ruled Westeros. The first episode begins during the reign of King Viserys, whose queen Aemma Arryn, played by Sian Brooke, is expecting a child.
The series is based on George RR Martin's Fire & Blood – a companion book to the author's A Song of Ice & Fire series on which Game of Thrones was based. It follows the famous civil war "Dance of the Dragons" in the Targaryen dynasty.
trending topics to follow