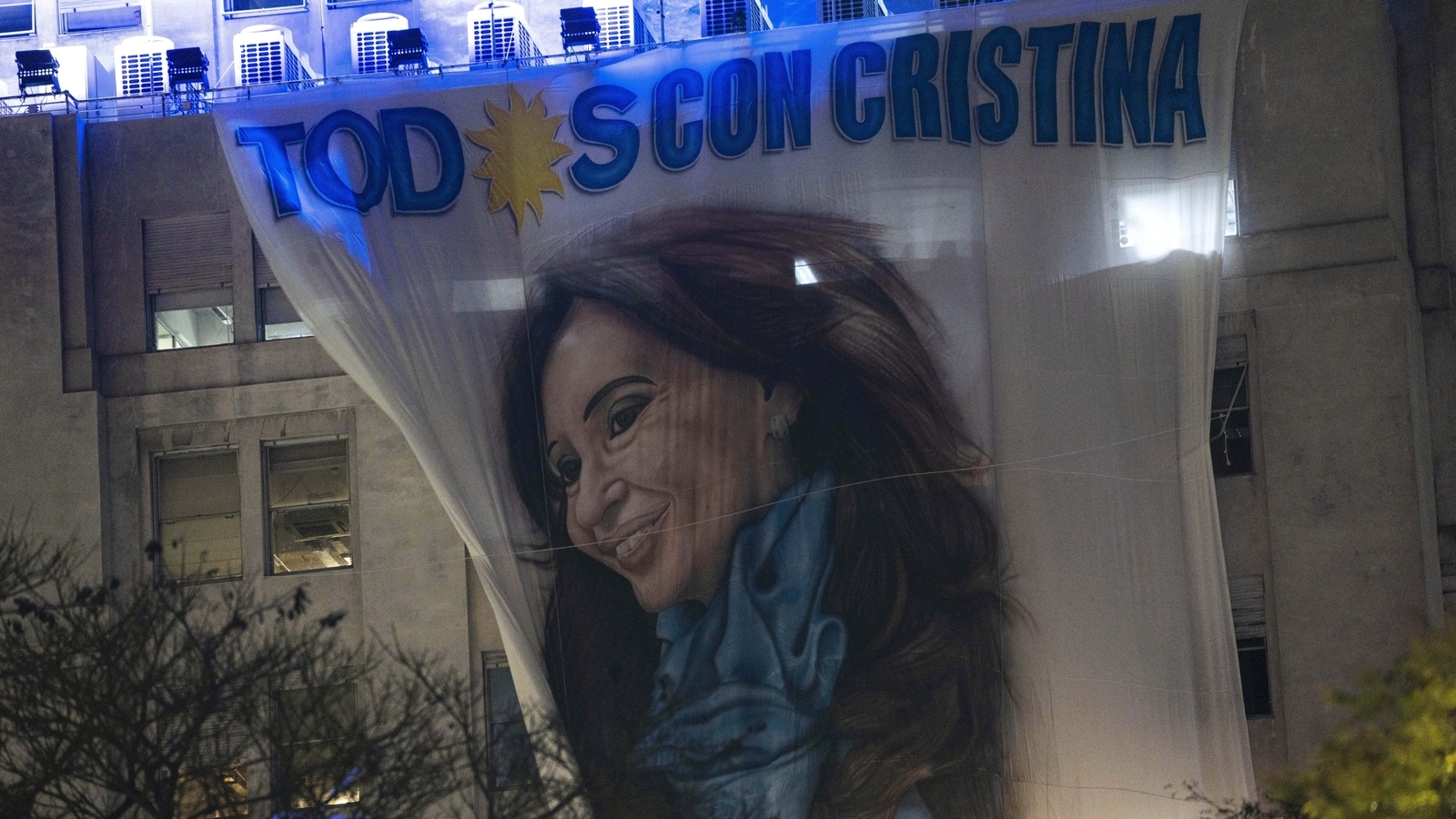 Argentine Vice President Cristina Fernández de Kirchner survived an assassination attempt on Thursday night after a man fired a gun at close range – the gun can be seen inches from her face in video circulating online line. Fortunately for Fernández, the gun misfired and the would-be killer was quickly subdued by security guards and taken into custody. In videos available online, the vice president does not appear to have suffered an injury.
The video shows her Fernández smiling and waving to supporters at the side of a road when a black handgun is pointed in her face and the trigger is pulled.
Fernández flinches and falls to the ground in shock before being helped to her feet. The face of the attempted murder is not visible.
President Alberto Fernández (no relation to the vice president) said in a late address to the nation that the gun was loaded but "did not fire even though the trigger was pulled".
The Associated Press quoted a witness, Gine De Bai, as saying she heard "the trigger being pulled". De Bai said she didn't realize what happened until the man was subdued.
President Fernández called the assassination attempt "the most serious incident since we recovered democracy" – in 1983 after a military dictatorship.
Leaders of neighboring countries, including Chilean President Gabriel Boric, Venezuelan Nicolas Maduro, Peru's Pedro Castillo and Brazilian presidential candidate Luiz Inacio Lula da Silva denounced the attack and expressed solidarity with Fernández.
The shooter was identified as Fernando André Sabag Montiel, a Brazilian citizen, AP reported citing an official from Argentina's security ministry, who spoke on condition of anonymity.
Montiel has no criminal record and used a Bersa .32 caliber pistol.
Cristina Fernández de Kirchner – who also served as president for two terms between 2007 and 2015 – is a divisive figure in Argentina. Argentina's politically powerful and influential vice president is on trial for corruption. She could face up to 12 years in prison and disqualification from public service for illegally awarded public contracts.
With contributions from AP, Reuters
Can Rishi Sunak record a surprise win over Liz Truss in the UK race? Answers soon

'Complacent and irresponsible': Rishi Sunak's warning to Liz Truss in the race for UK PM in Ukraine. "I strongly believe that in these difficult times we must be radical," she added, outlining her Thatcherite reform agenda to cement Johnson's Brexit legacy.

China must be held accountable for its actions in Xinjiang: Canada

The Canadian government wants China to be held accountable for its actions in Xinjiang province after a damning report from the Office of the United Nations High Commissioner for Human Rights. This report concluded that "serious human rights violations have been committed" in Xinjiang "in the context of the government's implementation of strategies against terrorism and 'extremism'". China has already denied the conclusions of the UN report.

Ousted former president Rajapaksa to return to Sri Lanka on September 3: officials

Sri Lanka's bankrupt former president Gotabaya Rajapaksa is expected to end his voluntary exile in Thailand and return home on Saturday, a senior defense official told AFP on Friday. "He was living in a Thai hotel as a virtual prisoner and was keen to come back," the official, who requested anonymity, told AFP. "We are told that he will be back very early on Saturday.

Canada approves use of 'bivalent' Covid-19 vaccine

Canadian health authorities have approved the use of the country's first "bivalent" Covid-19 vaccine. The approval of the vaccine, made by the American company Moderna, was announced Thursday by Health Canada. The department's chief medical adviser, Dr Supriya Sharma, described it as "essentially two vaccines in one". Canadian health officials have called for booster vaccination rates to increase to prevent hardship later in the year as temperatures drop.

Lufthansa pilots on strike, 800 flights likely to be canceled today

German airline Lufthansa is set to cancel 800 flights on Friday after the pilots' union announced a one-day strike, starting at midnight, over non-approval of wage hikes. The Vereinigung Cockpit union told Reuters news agency that wage negotiations had failed and Lufthansa pilots would stage a 24-hour strike beginning just after midnight on Thursday, affecting both passenger and cargo services.